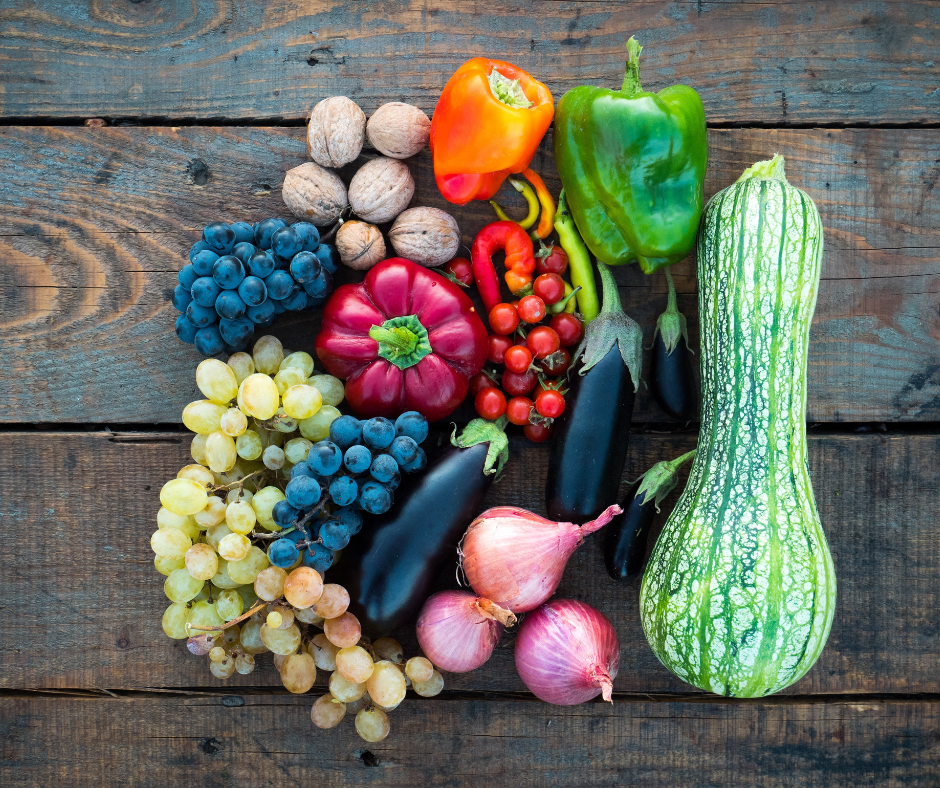 07 Sep

Banking Your Harvest
Banking Your Harvest
As I write, it is the Harvest season, the fifth season in Chinese five-element philosophy. It's the tail-end of Summer.
I've been thinking much about harvesting.
Harvesting is receiving with consciousness.
Harvesting is A Special Way of Receiving
We receive all the time. We just don't always notice it. An important part of harvesting is receiving consciously. A snapshot of the linked post right here: I mean taking the time it takes. Using your focus. And emptying out first!
Yes, gratitude helps! But first and foremost: awareness. Receiving consciously means we are aware of doing it.
How often do you receive with awareness? Does it depend on whether or not you like what you're receiving?
We mightn't even like what we are receiving. So it's not always uppermost in our minds to be thankful for it. (Although a big part of my spiritual practice is appreciating disappointment, disaster, and loss. I've blogged twice about the phrase that comes to mind: "A Sufi finds joy in sudden disappointment," here and here.)
Awareness makes gratitude possible.
Banking is a Special Kind of Harvesting
My concept of banking is partly derived from Chinese five-element philosophy which I learned about from my soul-colleague Tamme Marggraf* and partly from its word origin, or etymology. Let me share a story about each of these.
By the way, even though I'm a moneyworker, my concept of banking is only slightly derived from banking as financial services or as saving money. It is important to me to spell this out.
That's because a much bigger understanding of money is important to how I work with money–and how you can, too, through these blog posts (perhaps especially the ones on the money archetypes or inner voices we have around money), or working with me one with one.
Money itself needs healing just like we need healing in our relationship to money.
Like Earth Banks Water
The first place I heard someone use "banking" in a way other than financial was an acupuncturist trying to give me a feel for what was going on in my energy body with the water element.
She was trying to help balance my overactive water energy. The way she did that, though, was not by weakening my water but by strengthening what helps to control the element of water: earth. She was, you could say, turning up my earth energy through her depth understanding of the five phases of energy, and the relationship between earth and water elements within that.
Earth, she explained "banks" water. Here is that "inter-regulating" concept explained briefly. Here is a cool example in the physical world.
Like the banks of a river, she said.
Suddenly, I got this picture of banking the flow of abundance in a whole new, much more fully dimensional way.
Like We "Bench" Money
In numerous European languages, "bank" comes from the word for "bench." The shape and way earthen banks bank a river, the benches of money tables in medieval marketplaces, and today's financial institutions (banks) all have the same word origin.
So it's not just metaphorical, this "banking" thing. It's human history that what we call "banks" (financial institutions) are benching money. Another way to think of "benching" resources is storing them.
Banks store money so we have it year 'round. My body can now bank its important watery energies much better thanks to Tamme tuning me up and turning up my earthly, grounding energies. And over time, I have come to think of banking as the next step in harvesting.
Banking Your Harvest Requires Attention, Time, and Caring
When we bank resources, we are storing them. Like what the earth element does for water.
Notice that "earthing" water allows it to flow. This is important: banking is different from hoarding.
In the earth:water example, "hoarding" would cause water to pool, swamp, and foul.
We are not interested in hoarding. Not on my watch.
But we can easily, nonetheless, and without hoarding, consciously store our most valuable experiences and tangible & intangible resources for future use.
The important word here, again, is "consciously."
Whatever we consciously set by, store, put up, take account of, collect, recognize, amass, and put by, we will have easier access to.
For a set of two reflection exercises helping you bank your most precious resources, subscribe to this blog and receive the password-protected, subscriber-only post containing the exercises.

Here is where I keep these few posts and where to sign up.

For a short video course about the AHA (awareness, harvesting, and appreciation) appropriate to the Harvest season, click

here

.
---
*Important Disclaimer: All errors of understanding, interpretation, and information in this post are my responsibility, and mine alone.
Gratitude to Tamme Marggraf and to soul-colleague, Lizzie Salsich, for inspiring this post.