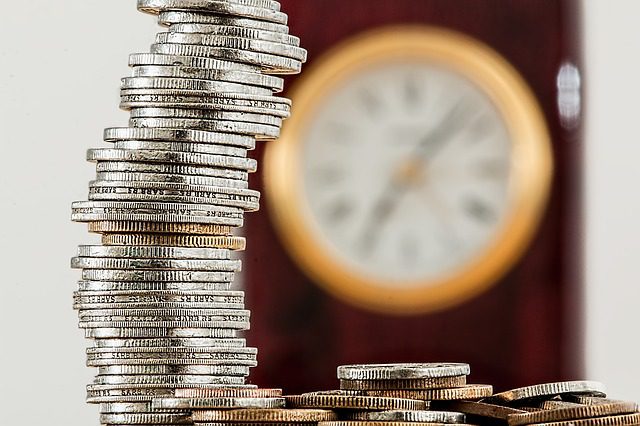 13 Jul

The Wealth of Time
The Wealth of Time
Long ago, I realized that what I really wanted was time. This makes me a highly unorthodox money coach. It even makes me a bit of a Fool. I prefer time to money, sometimes to the point of taking great risks around money in order to have more time.
I'm not saying you should do that. But I'm saying if you do it, or you want to do it, I can definitely help you feel like less of a small-f fool, and embrace your archetypal risk-taking Fool.
I am saying it makes sense to prefer time to money. That's not foolish in any way. It's uncommon,  yes. It's not sanctioned by our society, no. And it's definitely part of peaceful & ethical money management in my book.
You are Wealthy
We all receive exactly the same amount of time. No one is born with less time in a day than another person. There is an innate equality of time that's unlike any other birthright we get just for being human.
And this wealth of ours is enormous. In fact, it clearly burdens many of us. Many of us have much more time than we know what to do with. You can tell by the things we do to use up the time we have, as though it made us nervous to have so much time: Social media. Television. Shopaholism. Hoarding. Magazines. All those things are fine. But every one of them can be cut out of your life entirely or partially if you want to recover your wealth.
And that's the beauty of time: it's always there for you. You can always reclaim your wealth of time. But above all, don't:
let your wealth of time make you nervous
go cheap for money
trade one minute for money without consciously choosing to
Don't let your wealth of time make you nervous
When we let time make us nervous, we invent things to do with our time we regret. Then we develop a pattern or habit of doing those things. And then we complain about it. And feel sophisticated or important because we're so busy. Forget it! Start vocally, publicly praising downtime, quiet time, relaxation, spaciousness, time off, retreating, and staycations.
Don't go cheap for money
Don't do just any old thing for money, or for more money. Think about why you need the money. Are you enslaved to it? Addicted to it? Impressed by it? Think about why. Why do you give away your time for money? Watch what you will do for money, whom with, and whom to. Watch what you won't do for money. Make sure they're consistent with your values!
Don't trade one minute for money without consciously choosing to
Notice that you are trading time for money. Time is real; money's not. You are giving up something real, like your skin or your breath, for something that is not real. At best, money buys you something real. At worst, money buys you back the time you spent to make it, diminished. Pay attention to how you make the trade, and choose consciously. Money is a poor substitute for time.
Don't get me wrong:
I love so much that money will buy me. I just love time more.
Ideas for Pocketing More of Your Time
Work less.
Spend less.
Get quiet with quiet, calm down when it's calm: be ok with silence and stillness.
Gravitate to people who are also doing #3.
Share more. Collaborate, cooperate, buy expensive things together with other people and share them.
Plan how you will use your time. So many of our posts in this category will help you.
Say "no" when you need to.
Say "no" when you feel like it. Practice til you get good at it. This is a key way our culture steals our time, by making us feel weird or bad about declining opportunities, invitations, parties, events, engagement large and small. Just. Say. No.
What's your favorite? Share it here in a comment to this post. Or don't, and save yourself some time. 🙂