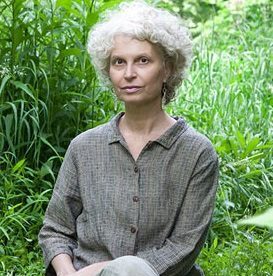 02 Dec

Gratitude for Becoming Financially Fierce (Plus: How You Can, Too)
Becoming Financially Fierce
Each month, I add up all the money I spent, and all the money I received, and do a little dance of gratitude.  Don't get me wrong–I have negative months!
Gratitude for the Truth
My gratitude is for the relief and power of knowing exactly what money I have coming in and what I have going out. For so long, I was someone who lived in financial dread. So the truth has indeed set me free. From dread and from ignorance, from being powerless and one-down in financial situations. It's been a long journey.
I feel gratitude to my teachers
Deborah Price
and
Beth Crittenden,
and gratitude to
myself
for making what they taught me real, and bringing it into my life.
"Fierce with Reality"
You need only claim the events of your life to make yourself yours. When you truly possess all you have been and done, which may take some time, you are fierce with reality.
I am fierce with my financial reality.
It has been a long time coming. I was terrified of my own checkbook, did not track my expenses, and used hope as a method. (It's about as effective as using hope for birth control, let me say.)
I've felt steadily more empowered since I began fundraising (in the 1980s), fundraising
consulting
(in the 1990s),
moneycoaching
(in the early 2000s), time-sculpting coaching (mid-2000s), then developing a new program beyond coaching and consulting that
brings it all together
(this year).
I have become a new woman financially. I truly own my emotions around money, I can handle whatever comes.
It's Not About How Much Money You Have
Note that I am fierce not because I have so much money.
I am fierce because I have so much truth! I have so much reality!
And my enthusiasm gives me extra power.
How You Can Become Financially Fierce
Track your expenses. Write down everything you spend in one place that is 50 cents or more. I do this by hand in the place I record all my main checking account expenses and deposits, plus my secondary credit card expenses and payments. All in one place is important and keeping it simple is important. This is a discipline and you want to make it as easy as you can to keep this foundational commitment to yourself. All the other steps are based on it.
When the month is over:

Total all the money you spent, and what you spent it on (see #4 ).
Then total all the money that came to you.
Subtract your expenditures from your income. Write down that number, too.

Watch patterns emerge over the year.
Categories: Some of mine are basic: food, utilities, gas but I want to

know whether "food" means groceries or eating out, so I track both.
tithe, but I also want to give gifts, so I track both.
enjoy books, music, and museums, but I see them all as contributing to my general cultural wellbeing, so I track those purchases as one category.
invest in my own healing and wellbeing, so I track every product or service I buy for those purposes in a category.
invest in developing my business, so I sub-divide those into multiple categories that will give me the information I want to know  month to month, year to year.

I work with the emotions that arise as I do this. If I can help you handle your own emotions around money, earn your truth, and become financially fierce, please contact me, or comment to this post.
Testimonial and a Great Example!
I'm moved to share this wonderful testimonial for my work helping others become financially fierce–and a great story about one woman's journey toward fierceness. Laura took my class live, which you can also take here as a video course, and has stayed in touch and most importantly continued doing the work. Her story begins:
I did something wild early this morning, something I've never done before. I cracked open my laptop, logged into my bank account, and transferred $200 into my savings account.

I've always lived on the edge, financially. Every dollar I've ever earned has had at least three different places it needed to go immediately, so it was always a rush to prioritize which need to fill first before the money got nickel-and-dimed away. One calamity led to the next emergency, and so on. It's been adventurous and uncomfortable.

Here's what led me to take a hard look at my situation and make some changes:
I believe you will love the rest of this story as much as I do, albeit for your own reasons. Maybe your own fierce reasons?!
If you're interested in working with me to change your relationship with money, it starts with an email or an exploratory meeting which is free of charge or obligation to either of us. Happy healing!
---
Photo Credit: Thanks to the fiercely talented Lise Metzger!