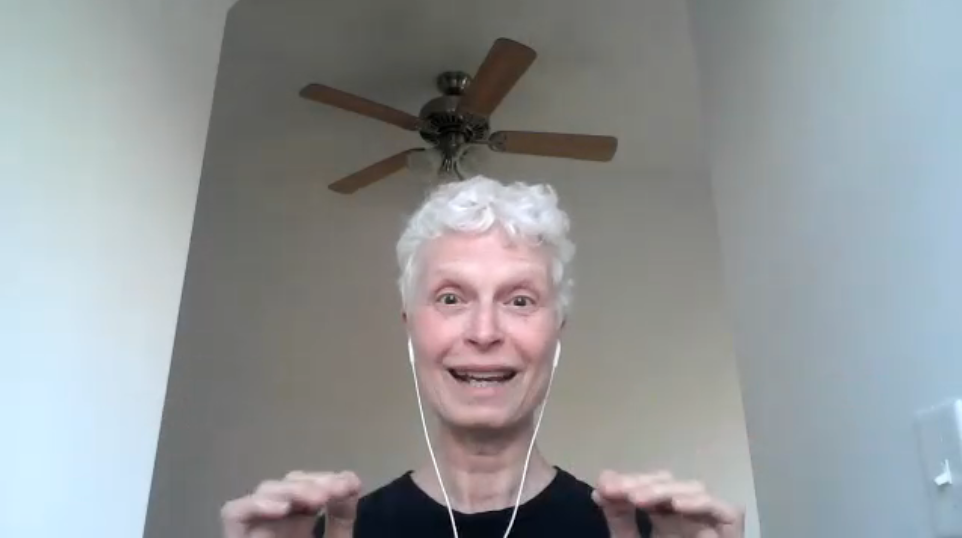 01 May

3 ways to keep faith and focus, even when it's challenging

I know 3 ways to keep faith and focus on your best—even when times are challenging.

Full disclosure & credit: these 3 ways come out of a conversation with my co-coach Mike Wang.
I was telling Mike how amazed I was to be able to keep faith during a "dry" period developing RAISING CLARITY. And like the expert coach he is, Mike asked me a really good question. He asked me what I attributed that to.
Here is my answer. These are the 3 things I do. In fact, I have forged these thanks to and during challenges.
1. Faith vs. grasping
Grasping is fear.
Grasping is always fear-based.
Yet a lot of advice in essence tells us to grasp. In one way or another: to act from fear rather than faith.
We can even feel stupid at the idea of acting from faith! Yet nothing is more important than this distinction. (Many things are just as important.) I immediately identified with Maya Angelou when I read this quotation of hers:
"I've learned that whenever I decide something with an open heart, I usually make the right decision."
You can feel when you are doing this. It is tangible.
Faith is not stupid. Fear is stupid. Whichever we choose is the pattern we  perpetuate. In the long game called life, it is good to notice which patterns we're creating, giving energy to, and living within. When we notice, we can change them if we don't like them.
Me? I am beset by fear and I'm used to it. There's no creativity in it. There's nothing new it has to teach me and I am consciously unlearning it.
Faith on the other hand is constantly new. Faith is ever-creative, an ever-fresh source of new ideas. I need new ideas for very practical reasons…like you do! What do you need new ideas for in your endeavor? I need them for reasons like:
coming up with new programs to offer through RAISING CLARITY
new social media and blog post ideas

newsletters,

fresh each week, as I intend them.
No one who reads me cares if I am mired in fear (least of all  me) That's not how I serve. But if I have ways of transcending fear? That's news we can use.
2. Continuing to experiment
I continue to experiment throughout my dry period even though that is the time it is scariest to do so.
And I try to experiment with as little ego attachment as possible. (Again, see that 52-second video above, which is from a recent group coaching session! I am "outing" myself right in front of everyone–for the purpose of helping them see I mean what I say.)
Experimentation and ego are in inverse relationship to each other.
The more I have of one, the less I have of the other.
I try stuff and what doesn't work, I pitch. Not without pitching a little piece of my heart! But like I say in the video, I have a big heart.
3. Deepening into my own authenticity
I stay edgy. I use dry times to remind myself what I truly depend on: G-d. My higher self. The Universe. The One. The Friend. Allah. As you choose to call it–the power that keeps the freaking cosmos going! That's the power. Not my ego. So it's pure practicality to turn away from my small selves when I seek inspiration and food for the path. Literally, I mean money-type food and of course spiritual, emotional, and mental inspirational food. I listen to my small selves. I don't turn them away–I just do not turn toward them for help.
What I am calling "authenticity" is guided from within. I turn within and turn less and less to stimulae, guidance, and models that come from outside me during dry, challenging periods. I have strong authenticity and I use these periods to build my authenticity. They go together.
Last point: each of the 3 ways to keep faith and focus I've listed above
builds your faith
and

your focus.
Go back over the list and you'll see what I mean.

You're welcome. And thank you! Please tell me how these work for you, what more you use, and what questions you have.