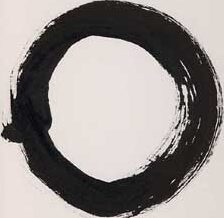 17 Oct

Spaciousness
Spaciousness
Spaciousness: I feel like an amputee. My rushing is gone and nothing has come to replace it.
  In The Imitation of Christ, G-d says we are not to be "fretful in matters of business." Even our business we should surrender. It doesn't even matter if you believe in G-d. It matters you should consider surrender as a business strategy from time to time.

How to be empty of self-seeking in my career? How to hear highest guidance talk to me "always and at every hour; as well in small things as in great" to quote again from The Imitation of Christ, which I read for its 500-year-old radical advice: "in all things I will you to be found naked. Otherwise, how can you be Mine, and I thine?"

 Allowing Spaciousness
This work-week, such naked surrender feels like (to quote Winnie-the-Pooh) "an enormous big nothing."*

However beautiful such spaciousness may be, I (like you perhaps) can feel scared of beautiful nothing.
Creating Spaciousness
If allowing spaciousness helps me hear the highest guidance, creating spaciousness is the next move into beautiful nothing.
How to create nothing? Become roomy inside and don't try to fill it. Winnie the Pooh's friend Christopher Robin says it "means…listening to all the things you can't hear, and not bothering." So I am trying out his advice this week, "not bothering" when my fear of spaciousness arises.

My biggest fear around spaciousness: it's becoming easy. That's what's scaring me! This extra layer of fear lets me know I am on to something and need to let it arise rather than forcing it.
---
*This post is based on chapters 37, 38, 39 in Book III of The Imitation of Christ.
**Winnie-The- Pooh, A.A. Milne (1926), from chapter 5; and Christopher Robin from The House at Pooh Corner, A.A. Milne (1928), from chapter 10.