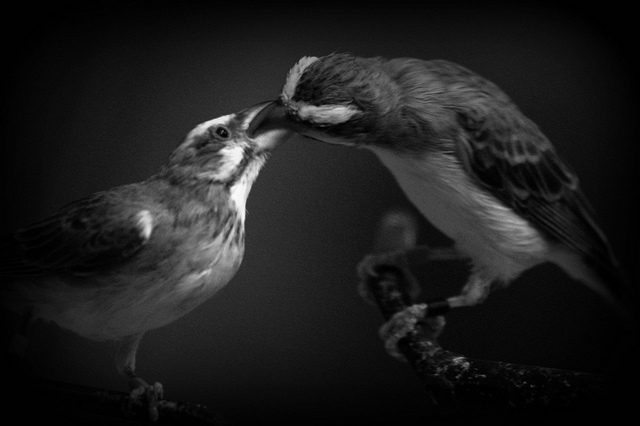 03 May

Collaborative Wealth: Who, Me?

Collaborative wealth: Who, me? Yes, you.
Collaborative wealth is receiving wealth by helping each other have wealth while relinquishing control over what we each do with it.
It's all about you. And everyone else. This takes a lot of trust. Collaborative wealth helps you have more of what wealth is to you in part by helping others have theirs. That's how it works:
If you want to accelerate or deepen this process in your own life, do it for and with others.
Do You Receive Wealth?
A soul-colleague wrote me recently about how he helped a mom with childcare as an exchange, and wondered if it were collaborative wealth. I'm not sure. What I didn't hear in his story was how he received wealth from helping his mom friend. I heard how he helped her do without needing money for childcare.
Doing without needing money is different from receiving wealth.
We are maybe too proud of doing without money. Doing without is one focus. Receiving wealth is another. I want us to brag about receiving wealth. That's why I bragged in this collaborative wealth post about receiving wealth.
If You Don't Receive Wealth, Why Not?
We are not proud about receiving wealth when our ideas of wealth are toxic.

Our culture embraces toxic definitions of wealth. Most of them destroy the planet. We're told these toxic pathways will take us to happiness. More money. Fancy stuff. Hoarding so we don't "go without." Cheaper and cheaper fancy stuff made on the backs of people who are going without.
This is presented to us as an either/or proposition: happiness or environmental and human sanity. The right choice is also presented as obvious: shut up about the Earth and injustice already; indulge greed; be happy already.
It's clear how inane this is. What may not be clear is the root of it: inane definitions of wealth. How could something that destroys the Earth make you "wealthy"? Remember what "wealth" means: "wellbeing." Destroying the basis of human wellbeing is what Gregory Bateson calls "a bad idea":
There is an ecology of bad ideas…[B]asic error propagates itself. It branches out like a rooted parasite through the tissues of life, and everything gets into a rather peculiar mess. When you…act on the premise "What interests me is me, or my organisation, or my species," you chop off consideration of other loops of the loop structure. You decide that you want to get rid of the by-products of human life and that Lake Erie will be a good place to put them. You forget that the eco-mental system called Lake Erie is a part of your wider eco-mental system–and that if Lake Erie is driven insane, its insanity is incorporated in the larger system of your thought and experience.*
Identify Your Wellbeing
Our soul-colleague Jennifer Kahly commented asking for more detail in response to our "How" post about collaborative wealth. I couldn't think of a better example than Jennie herself of the careful, thoughtful approach to wealth I want to inspire: She has noticed that because of several positive factors in her work life at Possum Tail Farm, she has more time this year than she has in the past. She is being very conscious about how to allocate this wealth, and choosing to do a nonprofit project that could potentially result in her getting paid more than many other time-uses–but that's not why she's doing it. She is also choosing another project that may save her money on her children's education–but that's also not why she's doing it. She's doing both projects using her wealth of time because they enrich her. (Jennie, thanks for your permission to write about you!)

I spend a lot of time with people helping them notice their riches, and figuring out which riches they want more of. They are almost never monetary, but I'm prepared if they are. I know how to help people have more money. I've blogged a lot about that. (Here's a start and here's a huge list of all those posts.)
But you can see why I said earlier in this post that it takes a lot of trust. (We explored trust in more detail in our second post in this series, here.) If I find your ideas of wealth toxic, I ain't gonna help you receive it. It's not my job. Even though I'm a money coach and fundraising consultant. I have to like your world to want to help you live in it.
I expect you to feel the same when you decide whom to do collaborative wealth with. Choose carefully. But do choose others to help receive wealth so you can receive yours more deeply and in a timely fashion.
Is Your Idea of Wealth Interesting? To You?
So if I find your ideas of wealth interesting, I help you receive more of that interesting wealth. The first thing, then, is to be interesting. Not to me first and foremost: to yourself. Do you find your own ideas of wealth interesting? Or do they bore you? Be honest.
If you want more money, what do you want it for?
Have you considered that you might not need money to get it? I think that's where I'd start. What does it really take to build you the world you want to live in? No holds barred. Beloved Community Gangster: the world that works for everyone. That's my wealth. One moment at a time.
How you get there is how you get there. That's what I help you figure out. Ideally with these blog posts and then one-on-one if you need that.
This is a long post! Longer than most. I'm probably still not close to spelling out what the soul-colleague asked for: more detail. But she'll let us know. Maybe you will too.
Prior Posts in The Collaborative Wealth Series:
---
*Gregory Bateson, Steps to an Ecology of Mind, 1972, p. 460-1.