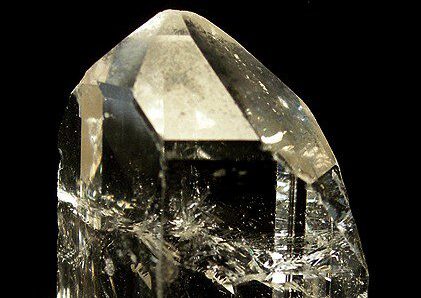 11 Jan

How to Get Crystal-Clear With Yourself About Money
What Makes Crystals So Powerful?
Crystals are
transparent
solid
powerfully present.
How to Embody Crystal Qualities When it Comes to Money
Transparency: Learn to hide nothing when it comes to money. Speak your truth about what matters to you about money–and what doesn't. Start by speaking your truth to yourself. Tell yourself what's true for you about money. Listen to what you say. It gets easier to speak up with others when you listen to your own truth.
Solidity: Transparency leads you to solidity. Getting to know your "money self" gives you trust in yourself. You may not like everything you see, but you can work with it once you acknowledge it. You have no more hidden places where you cache your debris. This honesty makes you solid: trustworthy and "count-on-able" with money. (This is also a powerful money attractor, by the way.)
Presence: Solidity gives you powerful presence. Nothing can catch you off-guard. Nothing about money can embarrass or guilt-trip you. No one can play you against yourself when it comes to money. Your powerful presence comes from your transparent truthfulness and solid self-knowledge. Others sense they can count on you when it comes to money. This makes you powerful in a good way.  You can not be bought, and don't manipulate others.
These qualities make you a gem when it comes to money.  Cultivating them will inspire others and attract clarity.
How to Get Crystal-Clear With Yourself About Money: A Few Ideas
Stop lying. Become aware of when you're lying. Don't write a budget and try to keep it: first, track your expenses. Keep a "retroactive" budget by looking honestly at what you spend, on what. This will help you stop making yourself wrong about money. You'll start making yourself wrong for other things–then catch yourself because you realize making yourself wrong isn't changing anything. Self-awareness rocks. (Pun intended.) Including with money.