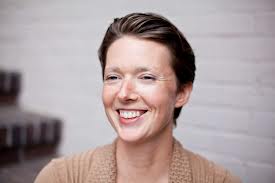 30 Sep

"Budget Time, Not Money"
Budget Time, Not Money–?
"Budget time, not money." That's what I heard right before the new year (which for me begins at the Fall Equinox), as I was doing my annual update of my plan for my life and RAISING CLARITY.
But it seemed too easy! Working with time is so natural to me; working with money seems so fraught sometimes.
The person I especially worried would judge me was our soul-colleague, Beth Crittenden. She has been my wisdom guide when it comes to getting concrete about money decisions.  (Here's her website.)
But West Beth (as she's called if you search on her name in this blog) wasn't having any of it–my judgement, that is!
Beth got my intuition better than I did and wrote me back she thought my intuitive guidance was smart, 
'I think there is indeed wisdom in, "budget time, not money." Budgeting time is more immediately concrete. For me, it's also more fun than "just" budgeting money. Also, when I budget time, the money behavior will follow accordingly. It's not the same if they are switched. If I focus on budgeting money, then what tells me how to spend my time? Smarty pants guides!!'
So of course I had to ask for more from her. Below is her post she wrote for our blog! Thanks, Beth!!!
Why it makes sense to budget time
From one loving Beth to another:
A) I take "budget time, not money" to mean if you're going to budget something, start by budgeting your time. As opposed to "never budget money, only time." If you're going to budget money, the first crucial element is budgeting some time to sit down and do that! Times comes first. Because time shapes the intention for how I spend my attention.
B) I see so often where people fall short with meeting their goals by not consciously budgeting their time. Oh, it's painful. A quote I recall (though it's creator is unknown) is, "ideas are impotent". And don't even get me started on "shoulds"!! I can say, I should really make a budget. I could say that all day long, as a matter of fact. If I don't take the time to actually do it, then that should is pointless, in and of itself. When I budget the time, I am much more likely to complete the task.
C) I notice that my to-do list is never less than monumentally long. I guess I could start calling it a could-do list. Many many many things that I could do, all clearly laid out for me to see. The list is clear, no guesswork; very concrete. I even know *how* to do most of them, it's just a question of creating the time and attention to get them done. Now, the items that tend to get the short end of the stick in the face of the vast items that might feel good to complete, like scratching an itch, are the ones that tend to decrease my discomfort. Budgeting, especially at first, can be nauseatingly difficult. Not because we can't do math. It might bring up my fears of not having enough, not doing enough, etc. Heck, for me sometimes it brings up my privilege guilt! Often I get enticed to take care of the easier stuff ahead of the more difficult stuff, when I haven't budgeting my time. I can get lost in busywork and easy little checkmarks all day long, procrastinating the harder stuff; then the end of the day arrives and it's like, whoops! well, I guess I just don't have time to do my budget now! (Then it's "Curses. Foiled again.")
D) When I created a Conscious Holidays Design event a few years ago, I second-guessed myself around why I am mixing time planning with money planning. I feared that it might be too confusing of a message for the consumer. But what I found at last year's similar event, was that participants took an exhale of relief at being able to think about spending their time in advance. Which then also illuminates what my chosen experiences might cost. How can I accurately make a money budget if I don't really know what events I'll be attending in that time frame? Said another way, how can I make a vacation budget financially until I know approximately where I'm going, how long I'll stay, and some of the things I plan to do when I get there? Financial budgets lacking specific detail are like trying to get dressed to attend a wedding when you don't know if it's casual or formal, or summer or winter….sure, you can pull something together, but it's a crapshoot in terms of if it will serve your purpose appropriately!
E) Something else I like about what the guides suggest is that it is less confronting for me to budget time than money, mostly. It's a great start to get the time budgeted. 12 Step says, just take the one next right action. If there's one little thing I can do towards moving something along, it's much more likely to happen if I just find the time to put some attention on it.
F) And sort of along those lines, isn't is GREAT how much Spirit helps, when I create space to listen? When I budget time to dedicate towards making something happen, it also creates a time for me to demonstrate my intention to Spirit, as well as creating the opportunity for this little buddy to get some intuitional help! Of course, that help can arrive during budgeting money, but it has been more likely in my experience that I'm more open when I've decided like a little ritual how it seems best to spend my time.
Happy budgeting, everyone!