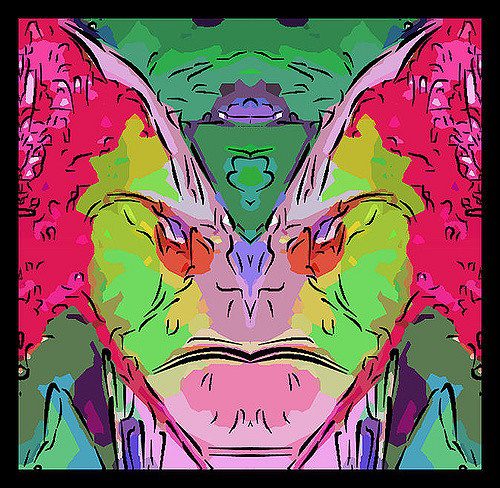 23 Feb

Face to Face with the Tyrant
Face to Face with the Tyrant
I've blogged a lot about the Tyrant. Always in connection with money, however. For years, I've explained the difference between the unhealthy Tyrant and the healthy Warrior archetypes by using Donald Trump as an illustration of the Tyrant. There's a lot of confusion around healthy moneymaking and investing, and healthy fundraising. I knew no one wanted to be thought of like Trump when it came to money.
My Tyrant Was Elected President
Tyrant energy rules sometimes. Perhaps you've noticed it in yourself?
I certainly have. I've been exceptionally angry. Underneath that, I've been extra-fearful and underneath that, sad. Maybe you can see this in yourself, if you look. Maybe you've already begun. Or maybe you long ago made friends with your Tyrant.
I've behaved badly to people I love. Deeply badly, and yes, this is an apology to you, B and to you, E.
I have always been terrified of the Tyrant. I can sense a Tyrant at 20 paces. The Tyrant was the one type I let myself loathe freely. In a crowded room, it was the one person I let myself flee.
Just: Face to Face, That's Enough
But no more. I find I am not fleeing and I'm not loathing. Nor am I confronting or making friends. I am simply face-to-face, being-with. Acknowledging, learning, watching.
I sit, face-to-face, with the Tyrant.
I no longer run.I no longer hide.
More than any other thing right now, getting comfortable with the Tyrant is TRANSFORMING ME. I am not afraid! Of myself. Or President Trump. Or what he and his are doing to my planet, my economy, my friends.
I do not dramatize, nor blame. No fleeing or loathing or shying away. I act, and I rest, then stick around. I resist–and do much beyond resistance. There is pain but not suffering.  I keep open and alert. I stay face to face because:
The safest place for a Tyrant is face to face.
No one wants to be thought of  like Trump when it comes to power. The shadow of the Tyrant is loneliness. Don't leave the Tyrant alone.